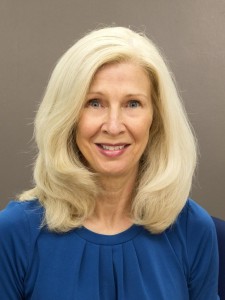 Annette L. Stanton, Ph.D., is Distinguished Professor and Chair of the Department of Psychology at UCLA. She also is Distinguished Professor of Psychiatry/Biobehavioral Sciences, Senior Research Scientist at the Cousins Center for Psychoneuroimmunology, and a member of the UCLA Jonsson Comprehensive Cancer Center.
Professor Stanton's research focuses on specifying factors that promote or impede psychological and physical health in adults and couples who confront chronic illness and other adverse life experiences. Resulting in more than 250 publications, her research spans the field and the laboratory. In the area of psychosocial oncology, Dr. Stanton focuses on the experience of cancers of the breast, eye, pancreas, and lung. She translates her findings into action by developing and testing approaches to enhance well-being and health over the course of the cancer trajectory.
Dr. Stanton has served as President of the Society for Health Psychology (Division 38) of the American Psychological Association. Her research has been recognized by awards from that society, the International Society of Behavioral Medicine, the Society of Behavioral Medicine's Cancer Special Interest Group, and the Cancer Support Community. Professor Stanton also has been honored through a number of awards for undergraduate and graduate teaching and mentoring. Her current research is supported by the National Cancer Institute/NIH and the Breast Cancer Research Foundation.